Law enforcement beefs up patrols for New Year's Eve celebrations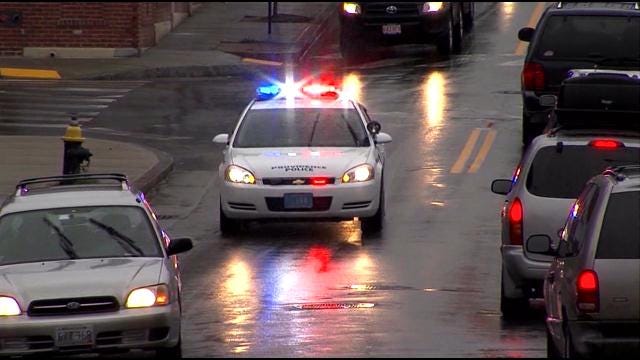 By: Alexandra Cowley
Bright Night may be canceled, but that doesn't mean it won't still be a busy night for party–goers ringing in the new year. It's one of the most dangerous nights to be on the roads, which is why state police are asking for your help in keeping the public safe.
While the bars stock up for New Year's Eve, state police staff up for one of their busiest nights.
Captain Kevin Barry says they are doubling their patrols, putting more of their troopers in hot spot areas like Newport and Providence.
"We'll be looking for the speeders as well as anyone that's endangering the public," said Captain Barry.
"We know people will be drinking, we know people will be driving, we just don't want them doing both,"he said.
State Police have already had 561 DUI arrests this year. It's the most they've seen in the last four years, and they expect more Tonight.
Last New Year's Eve, they arrested 6 people for driving under the influence.
Captain Barry said, "In the hours of you know 10 to 2 and 3 in the morning people are out they don't have a plan or a designated driver."
Providence Police are also stepping up their presence, by adding extra details downtown as well as officers on horseback. They'll be out until 4 in the morning to be sure everyone makes it home safe when the bars close at 3 A.M.
State police are asking for your help. If you see anyone driving erratically they urge you to dial star 77.
"If you make that star 77 call and that operator is impaired then we've just saved a life by taking that person off the road. You don't have to get behind the wheel, you can enjoy that night with your family rather than spending the night in a jail cell with us," said Barry.
(C) WLNE-TV 2013