Law enforcement nabs 16 in drug bust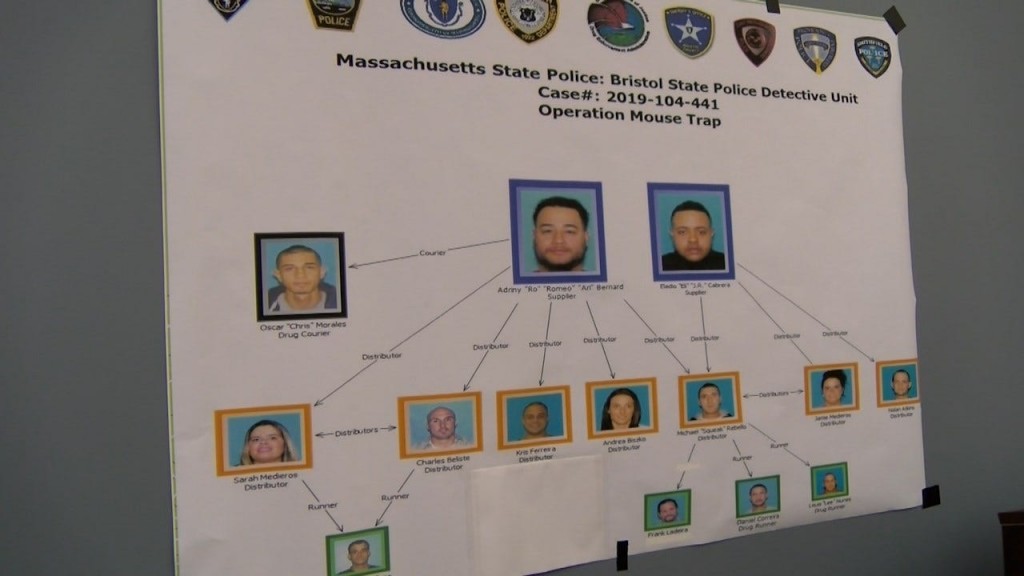 Twitter: @BComakABC6
FALL RIVER, Mass. (WLNE) – More than a dozen people are under arrest in the bust of an alleged drug trafficking ring in Fall River.
The investigation, known as Operation Mouse Trap began back in September and ended last Friday when law enforcement arrested 16 people for trafficking Fentanyl and other drugs.
The Bristol County District Attorney announced Monday the end of a four month wire tap investigation to dismantle a large drug ring in Fall Rive that was primarily dealing Fentanyl.
"Monitoring the phone lines of the suspected drug suppliers, investigators identified several other Fentanyl traffickers in the Fall River area," explained District Attorney Thomas Quinn.
The alleged suppliers were actually located in Rhode Island. They were arrested as part of this investigation as well.
During the arrests officers found 850 grams of Fentanyl, 56 grams of Cocaine, $19,000 cash and an illegal gun.
According to the District Attorney, Bristol County has continued to see an increase in fatal overdoses in the last five years.
By the end of this year there will have been more than 200.
"There's no question that Fentanyl is the driving force behind the increase in fatalities," said Quinn.
He says though this is just one operation, it's another step in fighting the opioid epidemic on a local level.
"You just have to keep grinding away at this," said Quinn. "There's no magic solution. But here's some individuals who were selling a significant amount of Fentanyl in the City of Fall River. For now it's been disrupted and we'll see what happens."
Many of the suspects are being held without bail pending a dangerousness hearing.
All were charged with conspiracy to violate the drug laws.