Lawmakers, advocates push for bill to protect children from sexual predators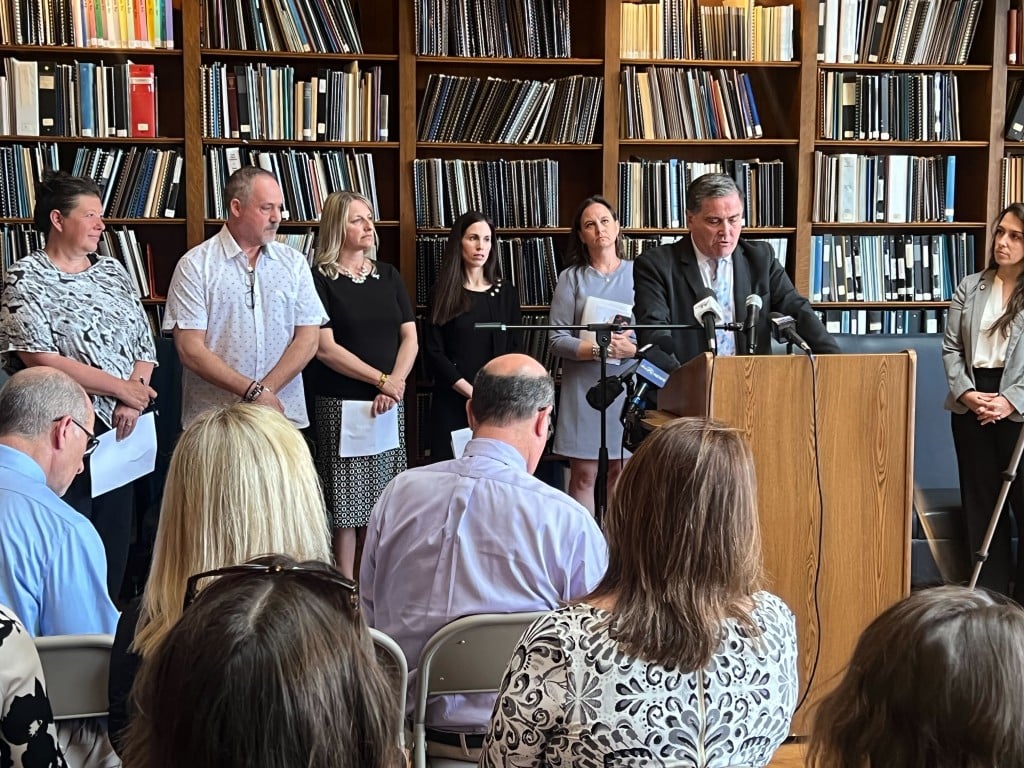 PROVIDENCE, R.I. (WLNE) — Lawmakers and advocates joined together at the State House Monday to back a bill looking to close a loophole that allows people in a position of power to engage in sexual relations with minors.
The bill, which has bi-partisan support, would make sexual relations perpetrated by a person of power over children between the ages of 14 and 18 illegal.
"Parents are angry and scared, and they want this bill passed," said Senate bill sponsor Jessica de la Cruz (R-North Smithfield). "It's way past time to make it illegal for teachers and coaches to have sexual relations with students."
A companion bill in the House in being sponsored by Julie Casimiro (D-North Kingstown).
The bill has gained traction since the fallout of the Aaron Thomas allegations.
The former North Kingstown basketball coach is accused of giving "naked fat tests" to players dating as far back as the 1990s.