Lawmakers mark 100th anniversary of Scituate Reservoir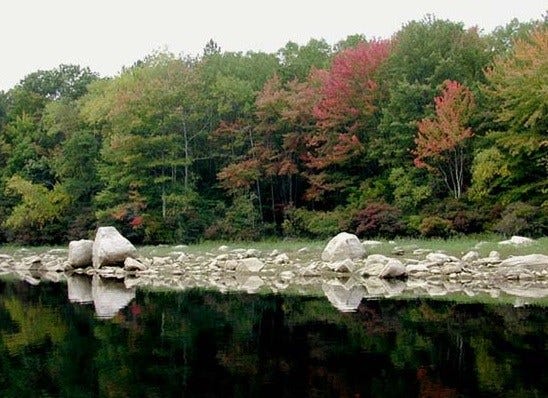 By The Associated Press
HOPE, R.I. (AP) _ Lawmakers are holding a ceremony to mark the 100th anniversary of the Scituate Reservoir.
The celebration is being held Saturday at the purification plant for Providence Water, the largest water utility in the state.
Rep. Michael Marcello says the reservoir is one of the state's greatest public works projects.
The Democrat from Cranston sponsored a House resolution highlighting the reservoir's history.
The main Scituate Reservoir was formed in 1926 by the construction of a dam across the Pawtuxet River.
An aqueduct from the dam fed the nearby treatment plant. The treatment plant underwent major expansions in the 1940s and the 1960s.
The city of Providence now owns and operates Providence Water. Its system provides water to 600,000 consumers.
© The Associated Press / WLNE-TV 2015