Lawmakers propose legislation to make RIPTA bus fare free for Rhode Islanders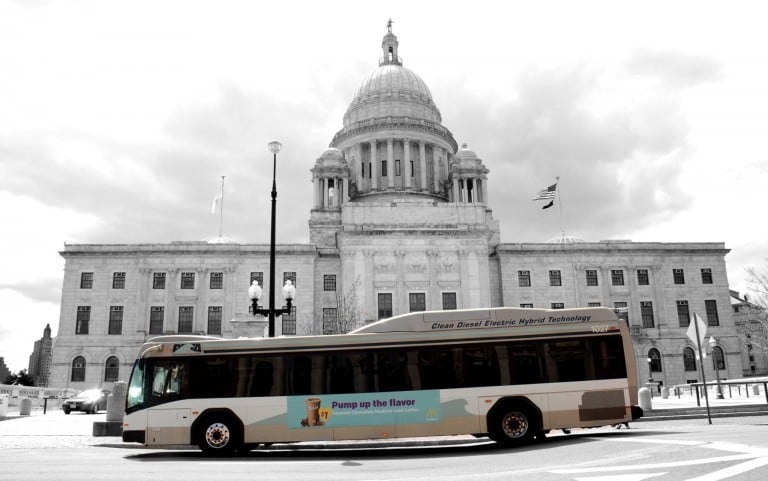 PROVIDENCE, RI (WLNE) – New legislation is being proposed by two state lawmakers that aims to provide free transportation on RIPTA buses for Rhode Island residents.
Sen. Meghan Kallman (D-Dist. 15, Pawtucket, North Providence) and Rep. Leonela "Leo" Felix (D-Dist. 61, Pawtucket) unveiled the legislation during a press conference Wednesday at Kennedy Plaza in Providence.
Sen. Kallman said the plan also sets up the funding structure to support the initiative financially which is to replace revenue from bus fares with taxes on gasoline and carbon.
"Public transportation cuts across so many issues," said Senator Kallman. "It's a climate and environment issue. It's a neighborhood and quality-of-life issue. It's an economic issue. When we acknowledge this critical link between public transit, job access and social equity, the need for this legislation becomes obvious. Good public transit is a cornerstone of both climate readiness and social justice."
Sen. Kallman also touted the legislation as a significant component of Climate Jobs Rhode Island, a major enviro-economic initiative that was launched earlier this year to transition Rhode Island toward a net-zero emission economy by the year 2050.
"Public transportation is a significant part of the fight for racial and social justice," said Representative Felix. "We know that low-income and people of color use public transportation up to twice as frequently as white Americans."
The legislation is also being supported by Rhode Island State Treasurer Seth Magaziner.
"Free public transportation can grow our economy by more efficiently getting Rhode Islanders to and from their places of employment, education, and training, and helping workers to keep more of the money they earn and spending it in the local economy," said Magaziner.
However, the legislation is not expected to get unanimous support across the state house.
Rhode Island House Minority Leader Blake Filippi tweeted his response to the legislation Thursday.
"Not buses "free for all Rhode Islanders." Filippi said. "It will be free for SOME Rhode Islanders, yet "all" Rhode Islanders will pay for it, including the large swaths of the state unserved by RIPTA. Until rural RI gets service, they are not paying one more red cent to further subsidize RIPTA."