Lawmakers weigh in on whether RI's legislature should change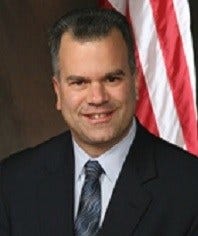 By The Associated Press
PROVIDENCE, R.I. (AP) _ When Former Rhode Island House Speaker Gordon Fox was sentenced for corruption, his lawyer spoke about how hard it was for him to serve in the state's part-time legislature and maintain a career as a solo law practitioner.
While few lawmakers abuse their positions, the high commitment and low pay has driven some away from the job and perhaps deterred others from seeking office.
Current House Speaker Nicholas Mattiello said it may be time for the public to consider a change, to continue attracting talented people to the statehouse.
Voters would have to approve a constitutional amendment to pay lawmakers more or to shift to a full-time legislature.
Several lawmakers said it's worth re-evaluating the current setup. Many others said they want a citizen legislature, not a professional one.
© The Associated Press / WLNE-TV 2015