Lawsuit filed after women got pregnant while taking birth control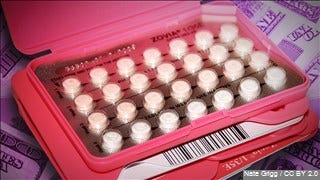 By News Staff
news@abc6.com
More than a hundred women including one in Massachusetts have filed a class-action lawsuit claiming their mixed up birth control led to unwanted pregnancies.
The 113 women from 28 states are now seeking millions of dollars in damages.
Some women are asking for the total cost of raising a child through adulthood.
The women are claiming the birth control pills, made by Qualitest, were packaged in the wrong order, so the placebo pills were taken at the wrong time of the month.
"Most modern prescriptions have either 4 placebo pills or 7 placebo pills, and if that's followed by another 7 days of placebo pills, you could be dealing with anything from 8 days, to 14 days of no hormones on board, no ovulation suppression, and therefore conception or pregnancy can occur."
The company recalled 8 different brands of birth control back in 2011 because of the problem.
© WLNE-TV 2015