Lawyer Told to Pay $46M for Exploiting the Dying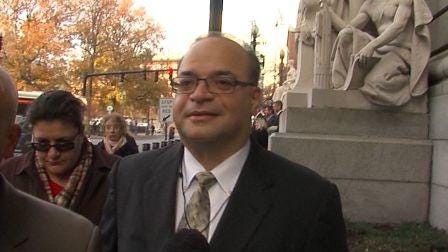 The Associated Press
A federal judge in Rhode Island has ordered a lawyer to repay $46
million to companies that lost money in a scheme that exploited dying
people.
U.S. District Judge William Smith on Monday said Joseph Caramadre must reimburse companies that paid out bonds and
annuities when terminally ill people died. Caramadre was sentenced last
year to six years in prison after pleading guilty to wire fraud and
conspiracy. He later unsuccessfully tried to take back his plea, saying
he lied to plead guilty.
Caramadre and ex-employee Raymour Radhakrishnan paid terminally ill people cash, passing it off as
charity, then used their personal information to purchase bonds and
annuities that would pay out when the person died.
The judge ordered Radhakrishnan to be jointly responsible for $33 million of the amount.