Layoffs For Company in Navy Kickback Scheme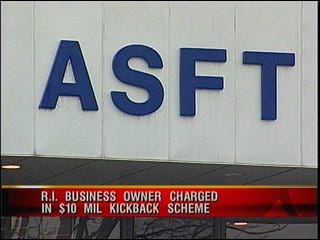 The employees of a Middletown Navy contractor, based in Georgia, have been laid off, following charges brought against the founder of the company, announced last week.
Advanced Solutions for Tomorrow, involved in a federally-investigated kickback scheme, announced via e-mail that the company's assets had been frozen, and that the company could no longer operated.
When reached by phone Monday, acting CEO Wayne King didn't have a complete count of the number of employees, but did confirm that the lay-offs were permanent, and went into effect at noon Monday.
Prosecutors have accused the company's founder, Anjan Dutta-Gupta of funneling about $10 million through his company's subcontractors to a civilian Navy employee and his relatives and associates.
Dutta-Gupta is scheduled to appear in court in Providence on Tuesday.