Lee Nguyen Scores Lone Goal As Revs Beat Toronto FC In Regular Season Finale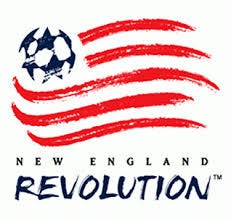 FOXBOROUGH, Mass. (AP) – Lee Nguyen scored his career-high 18th goal, lifting the New England Revolution to a 1-0 victory over Toronto FC on Saturday night.
The Revolution (17-13-4) tied a team mark for wins in a season. They have won nine of their last 11.
The sequence that led to the only goal began with Jose Goncalves feeding a streaking Chris Tierney down the left wing. The assistant referee initially signaled offsides, but then pulled his flag down. Tierney then passed to Nguyen, who sent a shot past Joe Bendik and into the lower right corner in the 35th minute.
Bendik made a tremendous save moments later on Scott Caldwell's attempt for his first MLS goal.
Bobby Shuttleworth made a leaping punch save in the 75th minute against Luke Moore's header to preserve his eighth shutout of the season.
Toronto fell to 11-15-8.
AP-WF-10-26-14 0145GMT