Legal Or Not, Injuries From Fireworks Always A Concern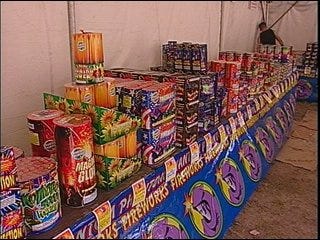 With the newly-passed law in Rhode Island making some fireworks legal, some buyers and sellers are confused over exactly what is legal, and what isn't.
No matter what the situation, any kind of firework can cause serious injuries. Any fireworks, even the legal ones, need to be handled safely.
ABC6 News Reporter Erica Ricci spoke with one family that knows how serious fireworks injuries can be, after an incident last year involving their son.
Though he was a safe distance from the fireworks, one errant burst from a roman candle hit the child in the eye. He has since made a full recovery.