Legal technicality in Fla. prostitution sting, what it could mean for Bob Kraft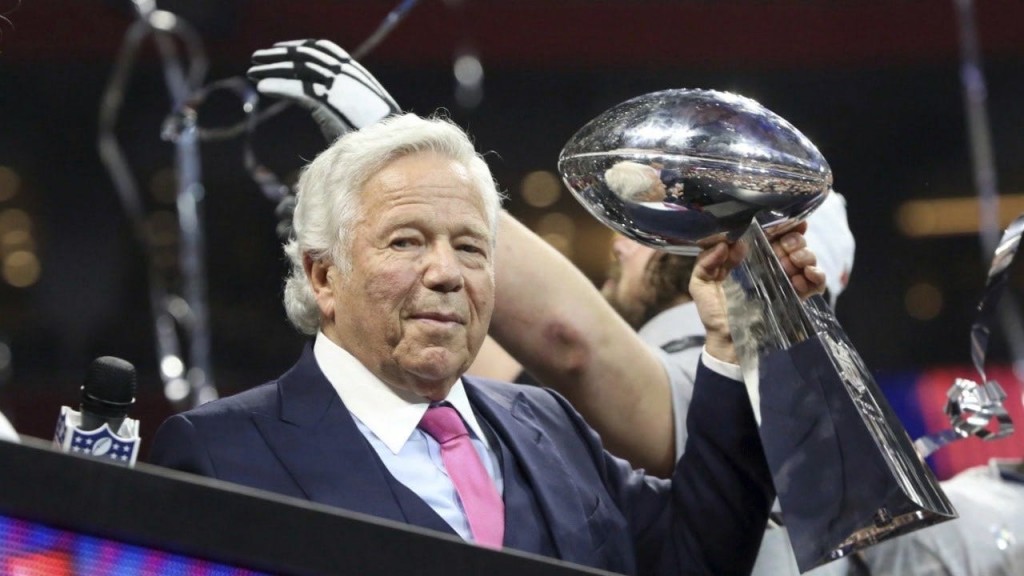 As the legal fight drags on in Florida over the multi-county prostitution sting that Bob Kraft is caught up in, a technicality in a neighboring county could get dozens of other Johns off the hook, but the Patriots owner still has a long way to go.
Police across several counties requested permission from a judge to install surveillance cameras in some spas suspected of selling sex, but now lawyers in one Florida county are saying the police were only allowed to watch the surveillance and were never allowed to record the encounters.
The warrant in question is out of Martin County. Kraft was busted in nearby Palm Beach County.
According to the 31-page document, police asked a judge to install cameras, monitor male subjects entering the spa, and record the activity.
A Martin County judge signed off on the warrant, authorizing police to install the video cameras in the establishment and watch. However, the word 'record' was never used by the judge, so now several Johns are looking to get the charges dropped, as defense attorneys believe the police were not allowed to hit the record button.
What this means is that if a trial judge were to interpret the language like this, the evidence gathered in the warrant could be tossed.
ABC 6 legal analyst Ken Schreiber said that it's technicalities like the one in Martin County that Kraft's attorneys may be on the lookout for to get the charges dropped.
These types of warrants are referred to as 'sneak-and-peek' warrants, according to Schreiber, and it's up to law enforcement to be as meticulous as possible when sending a request.
"All warrants are supposed to be clear and unambiguous. They are supposed to be filed to a T. Specificity is so important," Schreiber said. "If something is lacking then the warrant can be invalid."
Schreiber said that if something similar were to pop up in Palm Beach County where Kraft is facing two charges of prostitution, it may be enough to beat the case.
"The important thing about it is that if the warrant is invalid, everything that comes from that warrant, meaning the arrests, are going to be thrown out," he said. "This would not be the first time that a police department was overzealous in their interpretation of a warrant."
Schreiber said if prosecutors go back and ask for clarification from the judge who issued the warrant, it could be a sign of a weak case, so it's likely prosecutors will stick to their guns in Martin County.
Schreiber said it comes down to the trial judge's interpretation of the language to see if the evidence is admissible.
ABC 6 is told that the warrant out of Palm Beach County has not been made public.
Kraft waived his arraignment set for this week and requested a jury trial.