Legendary Bobb Angel Has Been Calling High School Games on WADK for 50-years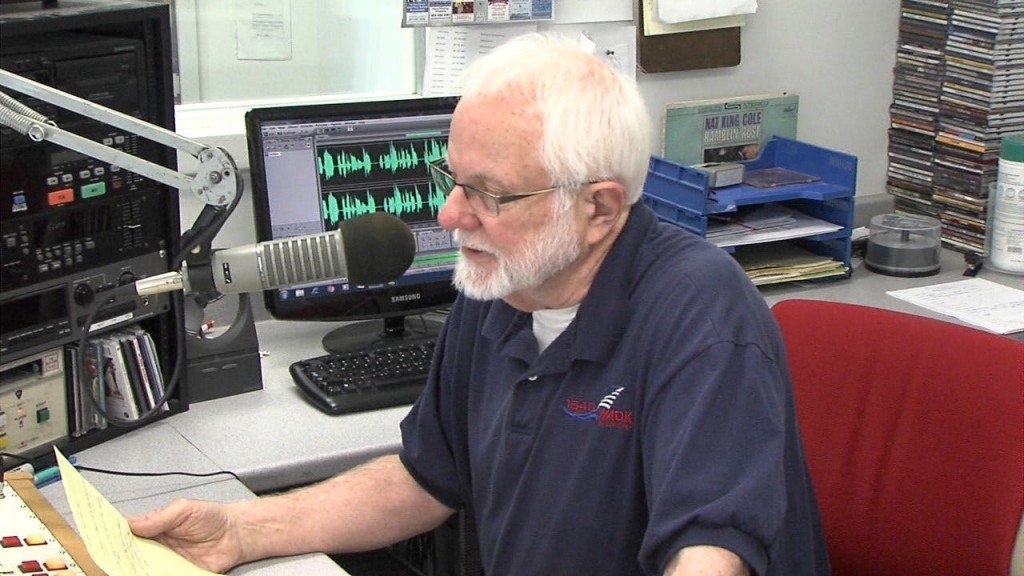 By Ken Bell
kbell@abc6.com
Legendary Bobb Angel is celebrating his 50th anniversary of calling high school and college games on WADK Radio in Newport.
(BELL)
AS I HEAD FOR RETIREMENT ON MONDAY, I WANTED TO TAKE TIME TO HONOR A LEGENDARY VOICE THAT IS VERY FAMILIAR TO SOUTHERN RHODE ISLAND.
(BELL) FOR THE LAST 50 YEARS, THE LEGENDARY BOBB ANGEL HAS BEEN ON A MICROPHONE AT WADK RADIO IN NEWPORT.
THINK ABOUT THAT. HALF A CENTURY AT THE SAME RADIO STATION. HOW HAS HE KEPT THE MIC ON FOR THAT LONG?
(ANGEL)
PROBABLY BECAUSE I FOUND THAT LITTLE NICHE THAT I SEEMED TO FIT IN. I FOUND SOMETHING THAT REALLY MEANT SOMETHING SO THAT WOULD BE THE HIGH SCHOOL SPORTS THAT I DO AS PART OF WHAT I DO.
(BELL) IN THE CHANGING FORTUNES OF TIME AND THIS BUINESS, 50–YEARS AT THE SAME STATION IS NEARLY IMPOSSIBLE AND YET ANGEL HAS DONE IT.
(ANGEL)
BECAUSE THIS IS WHERE I WAS BORN, WHERE I GREW UP, WHERE I WENT TO SCHOOL. ONCE I BEGAN GETTING A SENSE OF FEEDBACK THAT PEOPLE WERE APPRECIATING WHAT I WAS DOING THAT MADE IT GIVE YOU THAT SENSE OF IT BEING WORTH WHILE. ALL I WAS TRYING TO DO WAS MAKE PEOPLE MORE AWARE OF WHAT THE KIDS WERE DOING.
(BELL) IF YOU LIVE ON THE ISLAND, CHANCES ARE YOU HAVE HEARD BOBB CALLING A HIGH SCHOOL OR COLLEGE GAME, A GULLS GAME, JUST ABOUT ANY KIND OF GAME.
(ANGEL)
IT JUST SEEMS TO COME NATURALLY I'VE NEVER CONSIDERED MYSELF A GREAT PLAY–BY–PLAY GUY, PRETTY AVERAGE BECAUSE I WAS NEVER FORMALLY TRAINED.
(BELL) HIS FAVORITE GAME TO CALL MIGHT SURPRISE YOU.
(ANGEL)
THE ONE THAT SNEAKS UP ON ME IS GIRL'S SOFTBALL I'VE BEEN DOING GIRL'S SOFTBALL FOR A WHILE, THAT'S PROBABLY WHERE I HAVE THE MOST FUN BECAUSE I THINK THAT'S WHERE THE PLAYERS HAVE THE MOST FUN, IT'S A LITTLE BIT MORE LIGHT HEARTED, IT'S NOT DO OR DIE, IT'S COMPETITVE BUT IT'S FUN AND IT SHOWS. AND CHECKING IN SPORTS ON WABK, TENNIS ACTION UP AT THE HALL OF FAME.
(BELL) SO NATURALLY THE QUESTION BECOMES, AFTER 50 YEARS, HOW MUCH LONGER CAN ANGEL FLY?
(ANGEL)
WELL I WAS SPEAKING WITH THE OWNER AND SHE SAID I'M NOT ALLOWED TO GO UNTIL SHE GOES, AND SHE'S NOT GOING ANYWHERE AS FAR AS I KNOW.