Legendary Rhode Island Acting Coach Hopes "The Interview" Will be Shown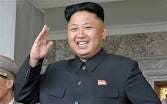 Twitter: @markcurtisABC6 News
It is the most talked about film in America, yet a movie almost no one has seen.
The decision by Sony Pictures not to release "The Interview" – the satirical story of North Korean dictator Kim Jong Un, is not sitting well with many in Hollywood.
They include legendary acting coach Howard Fine, who is back in his native Ocean State, conducting acting workshops this week at Rhode Island College.
"Yes, it offends me that a foreign country makes a determination as to what we do here in America. Actually I am outraged by that," said acting coach and RIC graduate Howard Fine.
The FBI says hackers – backed by the North Korean regime – threatened U.S. theatres if they showed the movie.
ABC6 News Chief Political Reporter Mark Curtis said, "There are those that would still like to see 'The Interview' distributed, if not here at the movie theatres, then perhaps on the internet or a pay–per–view basis."
Acting coach Howard Fine says there are options.
Howard Fine said, "I certainly hope that they find a way, either through Netflix or through any other media, to release the film. I would actually like to see it released in theaters, but…"
Other industry experts predict there may be a public backlash against North Korea's actions.
"I think America's going to come out in force to see the movie in defiance of North Korean. We don't want to set a precedent. We don't want some lunatic in another country dictating about American freedom and artistry," said Steven Feinberg, Director of the Rhode Island Office of TV and Film.
Movie industry leaders predict the public will see "The Interview" and all the controversy could drive up viewership and make the film lots of money.