Legendary tale 'Camelot' comes to PPAC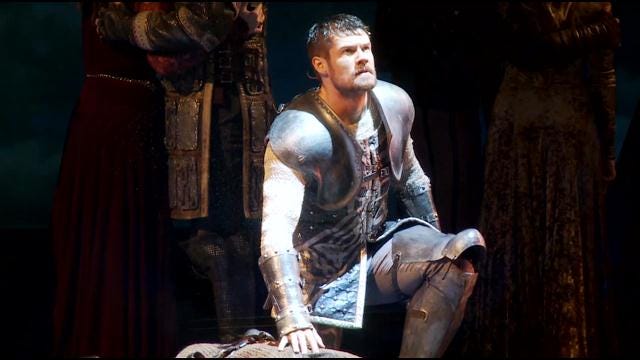 By News Staff
'Camelot', the legendary tale of King Arthur and his Round Table, has come to the Providence Performing Arts Center.
The tale of a King, his Queen, and the Knight who comes between them, has been re-imagined with a more medieval flare inspired by "Game of Thrones".
Tim Rogan, who plays Lancelot, says, "If you listen to how we've re-orchestrated things and tried to give it that more "old school" feel in that medieval sound while still doing the familiar songs, it brings new energy and it's cool and it helps transport you into that time period."
'Camelot' is now playing, through December 14.
© WLNE-TV 2014