Legislative commission studying workplace sexual harassment laws meets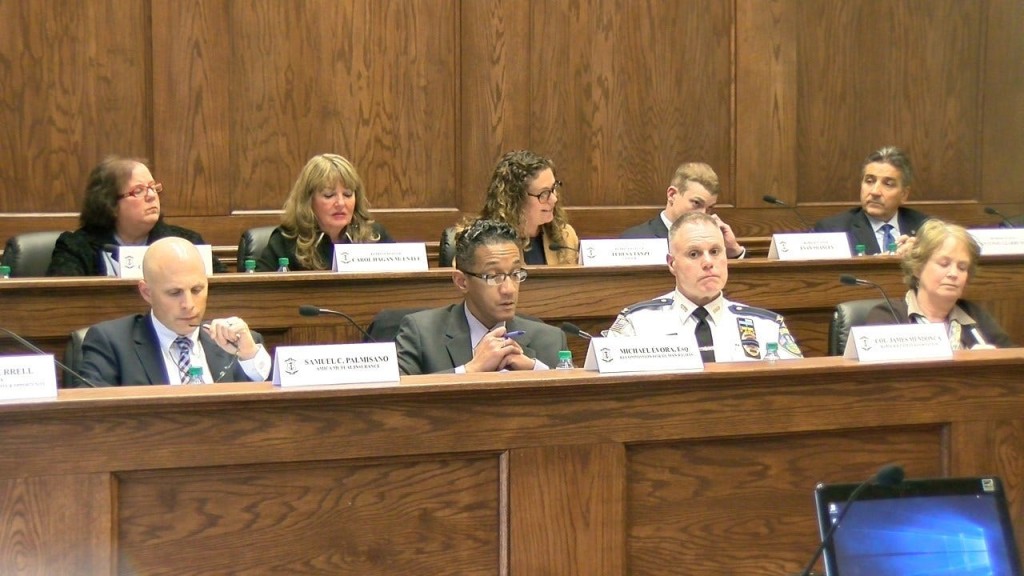 By: Rebecca Turco
Email: rturco@abc6.com
PROVIDENCE, R.I. – A new special legislative commission charged with reviewing laws involving sexual harassment in the workplace met for the first time Tuesday.
Representative Teresa Tanzi (D – District 34) chairs the commission. "These are statutes that have been in existence for several decades now and I think it's just really important to have a fresh look at them," she told ABC6 News.
Tuesday's meeting comes more than five months after Tanzi's own revelation of workplace harassment – that a high-ranking legislator told her sexual favors would allow her bills to go further. "It probably would not have happened had I not come forward with my story but at the same time, the reason I did was to be able to look forward and to try to prevent the same thing from happening to someone else," she said ahead of the meeting.
The eleven-member commission learned calls for workplace sexual harassment seminars have dramatically increased in recent months – likely the result of the "me too" movement, which encourages victims of harassment and assault to share their stories.
"Harassment cases that we see, or indeed any charge of discrimination, I think they are the tip of the iceberg in terms of what might be going on out there in the employment world or in the housing world," said commission member Michael Evora of the Rhode Island Human Rights Commission during his testimony.
© WLNE-TV 2018