Lego Tournament Held in RI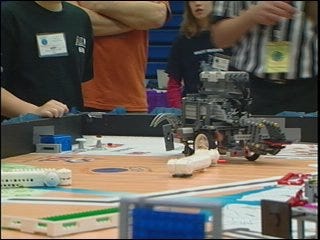 If you're a Lego maniac, it doesn't get any better than this.
Saturday hundreds of Lego robotics enthusiasts, gathered at Roger Williams University for the first Lego League Body Forward Championship Tournament.
A total of 59 teams made up of kids ages 9 to 14, competed in the event. The teams spent weeks designing, building, and programing the robot vehicles for the big battle.
The winners of the event were from a team named "S.M.A.R.T." from East Providence. The members of the team each one a 4-year Roger Williams University scholarship of $5,000 per year.