Lester Brilliant, Red Sox One Win Away From World Series Title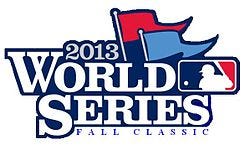 Old gray-beard: Ross lifts Red Sox to verge
By RONALD BLUM=
AP Sports Writer=
ST. LOUIS (AP) _ Davis Ross, a gray-bearded baseball journeyman, has nearly completed his long-and-winding trek to a World Series title.
The very definition of a bench player _ a backup catcher who has never gotten more than 311 at-bats in a season _ Ross got the biggest hit of the year thus far for the Boston Red Sox.
Ross pulled a hanging curveball down the left-field line that landed just a few inches fair in the seventh inning, driving in the go-ahead run and boosting the Red Sox over the St. Louis Cardinals 3-1 for a 3-2 World Series lead.
Now 36, Ross's sandy-colored beard makes him look more aging rocker than dashing athlete. A veteran of six major league organizations, he signed last November for his second tour with the Red Sox, his team for part of 2008. And in a season interrupted by a concussion that sidelined him for more than two months, he emerged as Jon Lester's catcher in October.
With Jarrod Saltalamacchia slumping at the plate, Ross got the opportunity of his 12-year major league career.
The bottom of Boston's batting order had been a bust in the first four games: the Nos. 7-9 hitters were 2 for 43 (.047) with two walks and three RBIs.
With the back end of the Red Sox rotation in shaky condition, Boston didn't want to have to return to Fenway Park needing to sweep two games.
Ross was 1 for 9 in the Series before his fifth-inning single. He stepped to the plate in the seventh against Adam Wainwright following a single by rookie Xander Bogaerts and a walk by Stephen Drew, took a called strike, watched a ball and then fouled off a pitch. When Wainwright left a 79-mph hanger up, he pounced. If the ball hadn't bounced into the stands, Drew would have scored, too, but he came around on Jacoby Ellsbury's single as Ross was thrown out by Shane Robinson.
Ross isn't out there for his speed. He's usually not on the field for his bat. In an October of unexpected surprises, Ross provided the biggest one for Boston.

AP-WF-10-29-13 0320GMT