Lester Sharp as Sox and Phillies End in Tie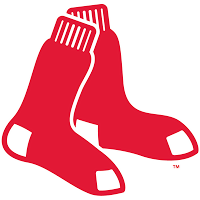 Lee, Lester strong as Red Sox and Phils tie 2-2
CLEARWATER, Fla. (AP) _ Philadelphia's Cliff Lee struck out six over six innings in his next-to-last tuneup for opening day, helping the Phillies to a 2-2, 10-inning tie against the Boston Red Sox on Friday.
Scheduled to start the March 31 opener at Texas, Lee allowed two runs, three hits and one walk _ just his third in 19 2-3 innings during spring training. The 2008 AL Cy Young Award winner ledf the major leagues last year in fewest walks per nine innings (1.3) and strikeout-to-walk ratio (6.94).
Lee walked Jonny Gomes with two outs in the sixth, then gave up a single to Will Middlebrooks and a two-run double to A.J. Pierzynski that hit off the left-field wall. It was his second straight outing against the Red Sox, following five scoreless innings in Fort Myers on March 15.
Red Sox starter Jon Lester gave up four hits in 5 2-3 scoreless innings, struck out five and walked one.
Tony Gwynn Jr., competing for a spot on the Phillies bench, homered in the eighth against Brayan Villarreal. Jimmy Rollins scored the tying run later in the inning when shortstop Jonathan Herrera allowed Clete Thomas' soft popup to fall for a single.
<