Lester Sharp, Big Papi Homers as Sox Beat Rays in Ft. Myers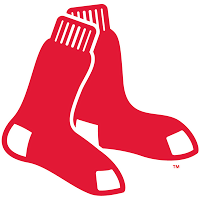 Lester 3 scoreless innings as Red Sox top Rays 6-2
By MAUREEN MULLEN=
Associated Press=
FORT MYERS, Fla. (AP) _ Jon Lester allowed one hit over three scoreless innings in his delayed first spring training start and David Ortiz hit his first home run of the exhibition season Monday as the Boston Red Sox beat the Tampa Bay Rays 6-2.
Lester pitched 248 innings last year in the regular- and postseason combined, and the Red Sox wanted to bring him along slowly this spring training. He struck out four and walked one against the Rays.
Ortiz homered in the third on the first pitch from reliever Steve Geltz, and Mike Napoli added a solo homer off Erik Bedard in the sixth.
Evan Longoria hit a solo homer on the first pitch from reliever Chris Capuano in the fourth.
Rays starter Jake Odorizzi gave up one run and two hits in 2 1-3 innings.
AP-WF-03-10-14 2055GMT