Letter from Roger Williams to be displayed in Providence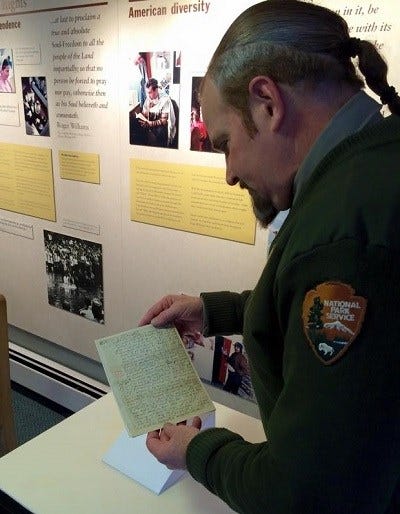 By News Staff
The Roger Williams National Memorial will be displaying a letter written by Roger Williams himself.
The letter, written to Gregory Dexter, discusses the debate that developed in England and the colonies regarding censorship of the press and dissolution of Parliament.
Williams also expresses his concern with his wife's well-being.
"Thanks to the kind assistance from the Rhode Island Historical Society, the memorial will have a real bit of Roger on display," said Ranger John McNiff.
The letter will be on display in the visitor's center at 282 North Main Street on Thursday, February 19 from 4:00 pm – 8:00 pm.
Ranger McNiff will be there to talk about the letter.
© WLNE-TV 2015