Letters coming in ahead of Ray Gallison sentencing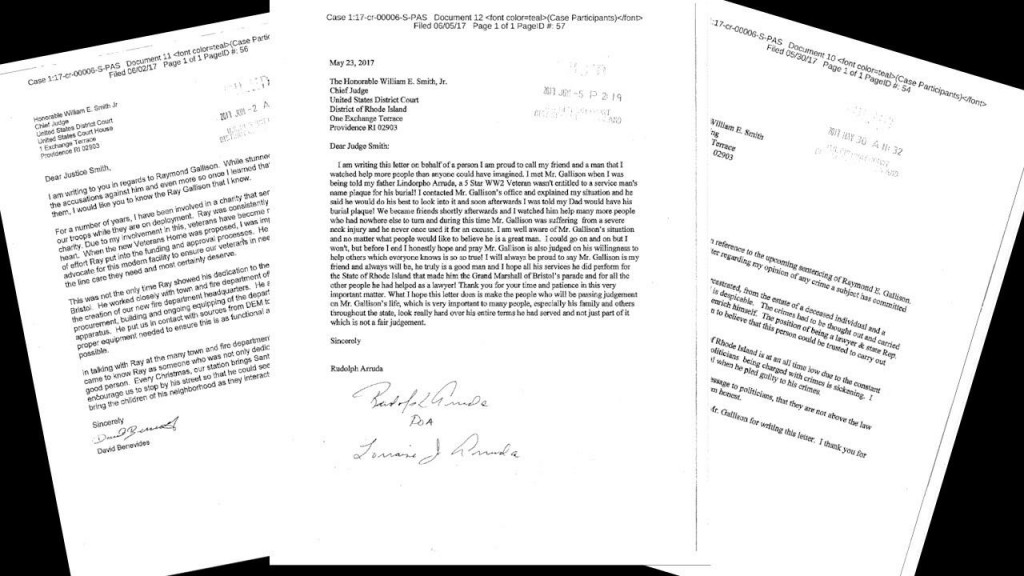 There's no doubt about it, the once powerful House Finance Chair Ray Gallison is going to prison. The question now, is for how long?
In March the 64–year–old plead guilty to nine federal counts. He admitted to stealing nearly $680,000 from a dead man's estate and taking almost $9,000 from a disabled person's trust fund.
So far, three people have written into the judge hoping to influence his decision this week on how long the former Bristol Rep. should spend behind bars.
"I am well aware of Mr. Gallison's situation and no matter what people would like to believe he is a great man," said Rudolph Arruda.
In his letter to Judge William Smith Jr., Arruda calls Gallison a friend.
"I honestly hope and pray Mr. Gallison is also judged on his willingness to help others which everyone knows is true," said Arruda.
In another letter, in support of the former politician Dave Benevides writes that he was stunned by the accusations against Gallison.
I would like you to know the Ray Gallison that I know," said Benevides.
He goes on to write of Gallison's work with charities and veterans also mentioning his dedication to Bristol.
The sole letter against Gallison so far is written by a total stranger, Edward Walch.
"The crimes had to be thought out and carried out with direct knowledge to enrich himself," said Walch. "I would hope that you will send a message to politicians, that they are not above the law and give a sentence that will keep them honest."
Gallison will be sentenced on Friday at 2pm.
(C) WLNE 2017