Liberian community sending supplies to prevent Ebola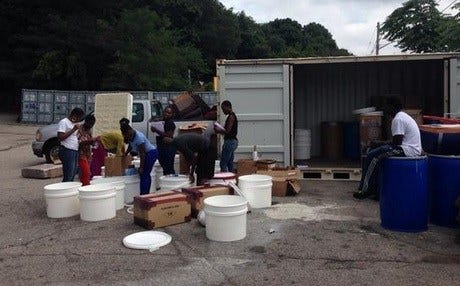 By News Staff
The local Liberian Community is preparing its second shipment to West Africa.
The shipments are filled with sanitary supplies aimed at preventing the spread of the deadly Ebola virus.
The public has been donating supplies at drop off locations around Providence and a local Liberian business has provided the shopping container at no cost.
The donation list includes:
Hand sanitizers
Anti-microbial hand soap
Clorox bleach
Chlorine
Disinfectants
Gloves/obstetrician gloves
Medical buckets with faucets
Plastic spray bottles
Disposable gowns/hazmat suits for staff
Goggles
Plastic aprons
Water bottles
Face masks
Mouth masks
CAVI brand wipes
HYPE brand wipes
Supplies can be donated to these designated drop-off points:
1. Decontee's Restaurant: 711 Broad Street, Providence, RI 02907
2. Jerry's Beauty Salon: 500 Broad Street, Providence, RI 02907
3. Christ Center of Praise: 93 Prudence Avenue, Providence, RI 02909
4. Trinity United Methodist Church: 375 Broad Street, Providence, RI 02907
© WLNE-TV 2014