License services temporarily down at all DMVs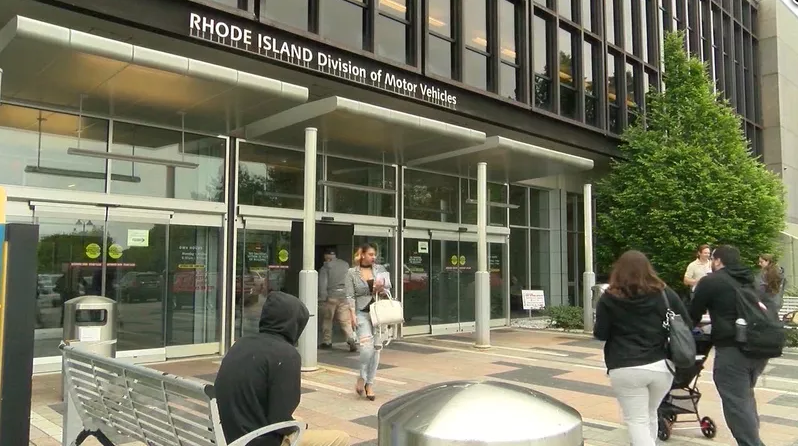 By: Chloe Leshner
cleshner@abc6.com
@ChloeLeshner
CRANSTON, R.I. (WLNE) — Longer lines and patience wearing thin at DMVs in Rhode Island and across the country Friday morning all because of a glitch in the system. This time it wasn't the state's software to blame, but a national system that every DMV relies on.
An extra hassle Friday morning for people trying to get their driver's licenses.
"At first is was some maintenance, they were telling me it was a couple things down in the system, they're getting things ready. Finally after about 45 minutes they told me it was a glitch," says Jonathan Sousa of Smithfield.
Lines were stopped and frustration was growing.

"It cost me gas to get down here and it costs me time," says Brad Young-Dahl of Woonsocket.
The system needed to issue licenses was down for several hours.
"At first people were understanding but then after a half hour people were really starting to have an issue, we felt like we were getting the run around," says Sousa.
The glitch happened nationwide. The source was the data center that collects license, registration and insurance information from all 50 states.
"If you were on vacation in North Carolina and got in an accident, the State Trooper that handled the accident would be able to get all of your information from us, through that clearing house," says Paul Grimaldi with the Department of Revenue.
The outage couldn't have been prevented or fixed on a state level.
"For someone who needs to get that license renewal today, that could be a problem whether they're in Rhode Island or Iowa but we don't have any control over that," says Grimaldi.
The issue resolved before noon time. customers then just having to wait their turn.
"I'm just happy I got my license and I'm happy I'm getting out of here," says Sousa.
Officials with the national system say figuring out what caused the glitch will take a few days.
(C) WLNE/ABC 6 2018