Lifespan Chief of Trauma and RI Blood Center asking for Blood Donations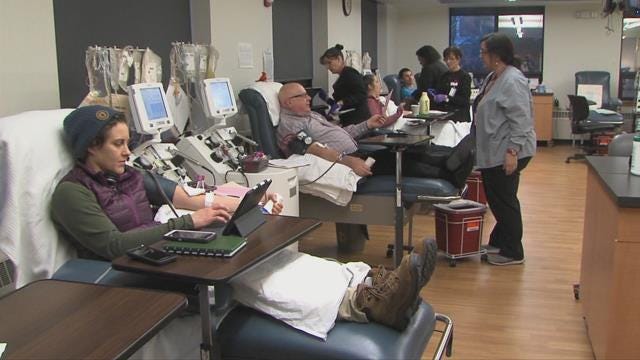 PROVIDENCE, R.I. (WLNE) – The Rhode Island Blood Center is below its monthly goal of donations.
Officials are blaming it on three things:
-People are cancelling because of the recent storms
– The cold and flu season is preventing many from rolling up their sleeves to donate
– Many others don't have time to donate during the holidays
To put things into perspective more than 370,000 people in Rhode Island are eligible to give blood but only 5% actually donate.
For extra motivation this month, anyone who donates blood will automatically be entered to win a $100 Amazon Gift Card.