Lifespan experiences COVID-19 related financial losses for March
Lifespan says they experienced a COVID-19 related operating loss of $23.8 million for the month of March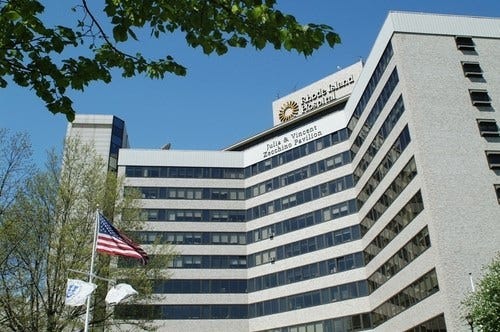 PROVIDENCE, RI (WLNE) – Lifespan says they experienced a COVID-19 related operating loss of $23.8 million for the month of March.
The losses were a result of canceled elective surgeries, the closing of ambulatory sites, and a significant reduction in office and emergency room visits, according to Kathleen Hart, Lifespan's Director of Public Relations.
In addition to lost revenue from declining patient volumes and revenue, there were significant increases in expenses associated with Lifespan's preparedness efforts. Those preparedness efforts included maintaining as many staff as possible on the payroll, expenses associated with obtaining personal protective equipment (PPE), additional testing, and lab expenses, Hart said in a press release Wednesday.
"From a purely financial standpoint, this crisis could not have come at a worse time for Lifespan since we were beginning to reap the financial benefits of our restructuring efforts that began at the end of last year," said Dr. Timothy Babineau, Lifespan's President, and CEO. "Unfortunately we anticipate that April and May will be even worse, and we could approach $100 million in operating losses for the time period March-May."
Dr. Babineau stopped drawing his salary on April 1 in partial response to Lifespan's financial challenges, according to Lifespan.
Hart says after factoring in $8.9 million for restructuring expenses unrelated to COVID-19, the total operating loss for March is $32.7 million. Lifespan also experienced a $41.1 million loss in nonoperating gains/losses bringing March's overall net loss to $75.7 million
In 2019's fiscal year, Lifespan reported an operating loss of $23 million and a net loss of $34.9 million. This was their worst loss in more than a decade, according to Hart.
Last week, Care New England (who owns Butler Hospital, Woman & Infants, Kent Hospital, and others) also reported financial losses in March.
"Our focus on patient access and care remains steadfast," said James E. Fanale, President and CEO of Care New England. "However, along with other organizations both locally and nationally, we implore the federal government to take further action with funding directly to hospitals. This is required for so many healthcare institutions right now in order to assist with the response to this unprecedented pandemic with its increased financial pressure."