Lifespan Hospital System says they're prepared for Ebola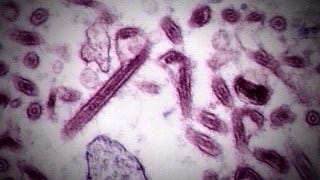 As fears surrounding the Ebola virus continue to grow, doctors in Rhode Island's Lifespan Hospitals system want to reassure the public that they are prepared to treat patients.
To date, Lifespan officials say they've logged some 10,000 man hours getting ready to fight the virus. Doctors say protocols are in place and are constantly updated as new information becomes available.
"We've done around the clock training but we've focused the training on those individuals who will literally be going in and out of the room," said the Medical Director of the Dept. of Epidemiology and Infection Control at RI Hospital, Dr. Leonard Mermel.
As part of the comprehensive plan in place, we're now told any patient showing symptoms, who checks into Miriam or Newport Hospital will be immediately transported to Rhode Island Hospital.
So far over 400 people in the system have received detailed training and another thousand or so have received general training.
"It's not just having equipment on it's doing things properly. Putting it on in a very specified way so it is very carefully done with an observer," said Dr. Mermel.
Equipment is one of the areas that has been called into question after two nurses in Texas contracted the virus. Dr. Mermel says that's why at Rhode Island Hospital they're constantly updating their gear based on CDC protocol and also frequently practice proper use.
© WLNE-TV 2014