Lifespan hospitals tighten patient visitation, one visitor at a time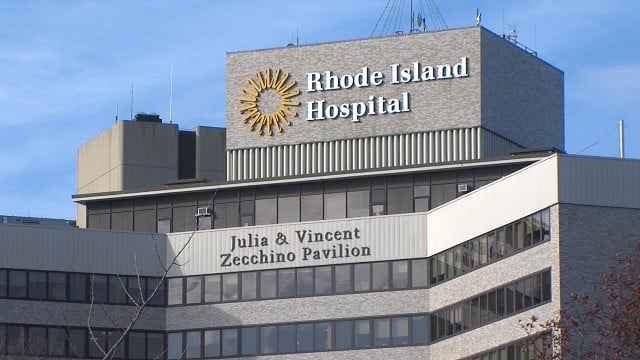 PROVIDENCE, R.I. (WLNE): Lifespan Hospitals have tightened visitation to its hospitals after executives say it was too difficult to keep people socially distanced when they visited.
Starting Monday, patients will be allowed one visitor at a time during visiting hours.
According to its website, Lifespan said they are lifting restrictions.
In fact, for the past two weeks, 2 visitors have been allowed at a time to visit patients, according to Cathy Duquette, Executive Vice President for Quality and Safety and Chief Nursing Executive at Lifespan.
However, ABC6 news learned Lifespan has decided to cut back to one visitor at a time per patient.
"We evaluated the effectiveness of our ability to social distance and we will be transitioning to one visitor per visit during hours," said Duquette.
She added that there are exceptions to this policy including pediatric, development disabilities, and end of life care.
Hasbro Hospital will be doing the opposite and now is allowing two visitors at a time.
"It's important for pediatric patients to have the presence of both parents/guardians when it comes to information sharing and decision making," Christina O'Reilly, a spokesperson, said.
Due to COVID-19 precautions, no visitors were allowed in adult units at Lifespan Hospitals, except for case-by-case, and end of life exceptions.
Lifespan announced the plan to gradually increase visitor access early July.
On July 15-16, Lifespan allowed visitors back into the hospital, according to a spokesperson.
For more information on visitations click here.