Lifespan moving to less restrictive policy for visitors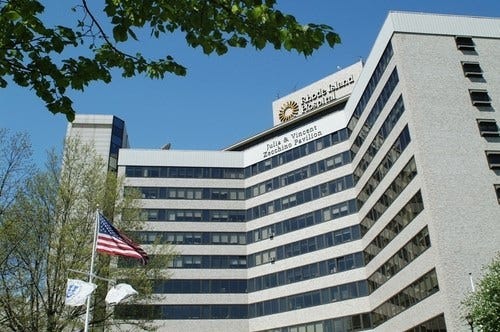 PROVIDENCE, R.I (WLNE) – Lifespan will be moving to a less restrictive visitation policy at Rhode Island, Miriam, and Newport Hospitals today, in accordance with RIDOH guidance.
Lifespan created the following guidelines to ensure that patients can receive visits from their loved ones as safe as possible.
Adult patients can now identify two visitors for the duration of the hospital stay, who may enter during visitation house.
Two visitors may enter the building together at Rhode Island and Newport hospitals.
At Miriam, one visitor at a time may enter, unless an escort is required.
Adult patients receiving end-of-life care may have two visitors at a time for a 30-minute visit.
Pediatric patients at Hasbro Children's Hospital may continue to have two identified parents or legal guardians for the duration of the hospital stay.
One parent/caregiver is allowed to stay overnight.
Visitation hours at the different affiliates will be as follows:
Rhode Island Hospital: 2 – 6 p.m. daily
The Miriam Hospital: 11 a.m. – 1 p.m. and 5 – 7 p.m.
Newport Hospital:
 Medical/Surgical and ICU: 1 – 3 p.m. and 6 – 8 p.m. daily
Vanderbilt Inpatient Unit: 2 – 5 p.m.
Behavioral Health Unit: 1 – 2 p.m. and 7 – 8 p.m.
Visitors will continue to be screened at the doors and must present a photo ID.
For more information, visitors are asked to go here: https://www.lifespan.org/news/limited-visitation-lifespan-hospitals-begins-monday-february-22.