Lifting spirits one song at a time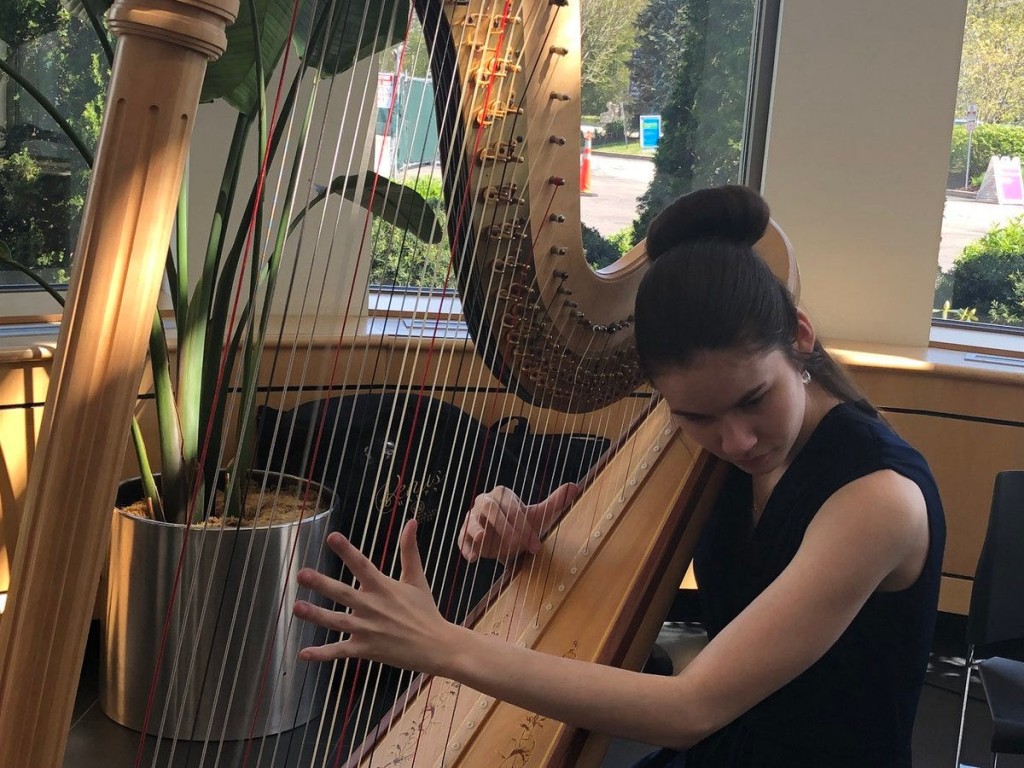 By: Melissa Randall
E-mail: mrandall@abc6.com
Twitter: MRandallABC6
Fall River, Mass. (WLNE-TV)— Arilyn Mitchell is a volunteer at Charlton Memorial Hospital in Fall River. The 18 year old spends a few hours every week plucking the strings of her harp in the lobby.
"On a personal level it's very gratifying to know what I'm doing is helping other people," said Mitchell.
On the days she's there, the common area is usually full. People can't help but stop and listen.
"It's comforting. It's soothing. I watch a lot of the patients walk in and turn their heads and listen," said Cynthia Turgeon, Volunteer Manager at the hospital.
"The patients, their families, and many times they're upset and anxious about their family members and so they can have a little respite with that lovely music," said Alicen Sullivan, a long time volunteer at the hospital.
Mitchell comes from a musical family and began taking harp lessons when she was just 9 years old. Now, a seasoned musician, she try's to push the boundaries of what people think the harp can do.
"I play a little bit of everything. I play jazz. I play a little big of rag. I of course play traditional classical harp pieces. I play Bach. I play the Beetles," she explained.
Her plan is to keep playing at the hospital until the fall when she heads to Royal College of Music in London where she'll fine tune her skills and turn a passion into a career.
© WLNE-TV 2018