Light from SpaceX rocket catches the attention of Southern New Englanders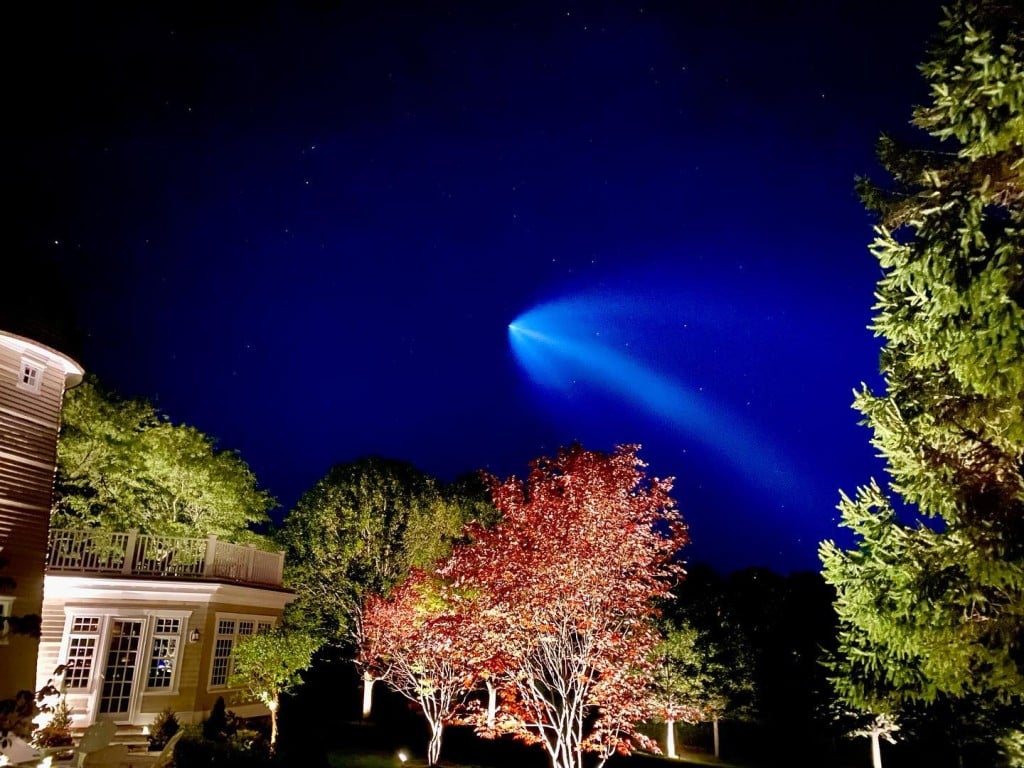 PROVIDENCE, R.I. (WLNE) — ABC 6 News got calls and emails from viewers across Southern New England who had seen a light flying across the night sky Saturday.
Viewers were spread all the way from Westerly to Dartmouth, and had all seen the moving light.
Some thought it was a comet, others a UFO, but it turns out that the light was actually a SpaceX rocket.
The SpaceX Falcon 9 rocket launched form Cape Canaveral in Florida at about 7:30 p.m.
It carried 52 satellites as it flew up into space.