Lincoln haunted house will remain open despite power outage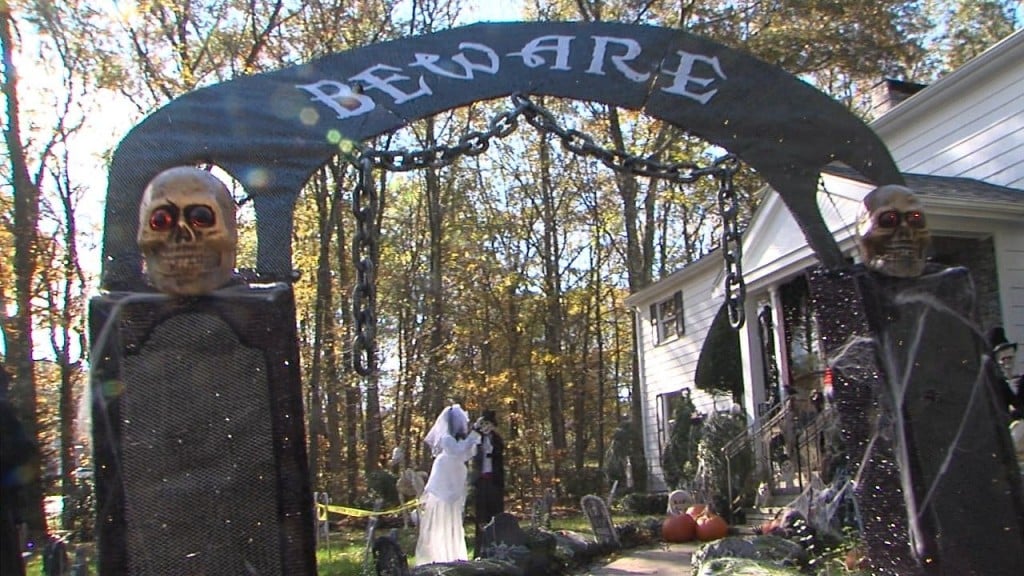 By: News Staff
Email: news@abc6.com
Twitter: @ABC6
LINCOLN, R.I. (WLNE) — A tricked out haunted house in Lincoln that's become a Halloween tradition for many in the area will once again be open Tuesday night.
This year; however, there was quite the hurdle to overcome. That's because Sunday's storm knocked out power to the neighborhood.
But, homeowner, Donna Santoro says the family will use a generator this year to keep the display up and running.
"No matter what, the show must go on," said Santoro.
This year's display features a morgue exhibit including a John Doe, a room devoted to the movie IT and an Annabelle display.
"Every year we just keep adding and adding there's not much room left in the house," said Santoro. "I love Halloween. I can't get enough of it. My whole families involved. We work 6-7 weeks on it."
For the fourth year in a row Santoro is raising money for St. Jude Children's Hospital.
Santoro will match however much money is raised to donate to the charity. The house is located on Angel Rd. The display will be open from 6 p.m .to 9 p.m.
©WLNE-TV / ABC6 2017