Local 9/11 victims honored at the State House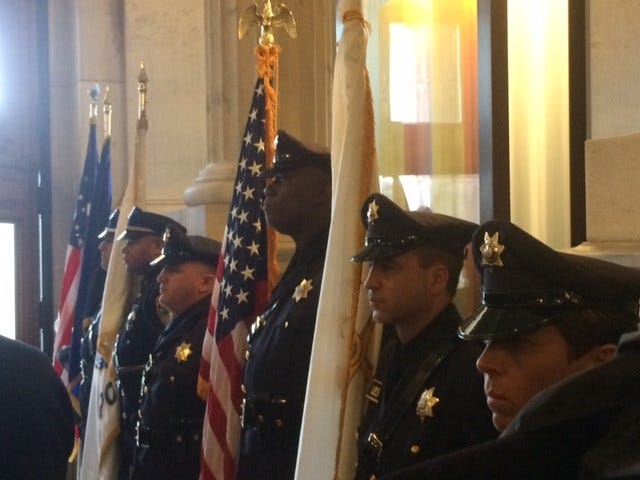 By Kainani Stevens
kstevens@abc6.com
A day of remembrance at the State House Friday morning to honor those killed on September 11th, 2001 and in the "War on Terror." Many of the day's most poignant words came from victim's family members.
"I offer to you that 9/11 is our finest hour," said Patrick Nassaney, father of 9/11 victim Shawn Nassaney. "Not only is it our finest hour, but we have also seen our finest sons and daughter."
The State Police hosted the ceremony and noted speakers also included Senator Jack Reed and Governor Gina Raimondo. A huge show of support on the 14th anniversary of the terror attacks.
"It's just amazing to see all the support for all of the people who lost their lives and the emergency responders," said Ronnie Tetrault, brother of 9/11 victim Renee Newell. "I actually lived in New York City, worked in New York City and it was very diffcult for me to be there at the time."
The memories Patrick Nassaney has of his son Shawn remain vivid even 14 years after his death.
Shawn was a passenger on United flight 175 that crashed into the South Tower of the World Trade Center.
Slowly over the years, Patrick has grown to think of this day, not as the day Shawn died but as a day to celebrate his son's life.
"For us it's been 14 years. I don't dread 9/11 anymore. So many family and friends reach out to us. We get to share Shawn stories again and go out to dinner and laugh. It's become a commemoration of all the good times we had with Shawn."
© WLNE-TV 2015