Local artists paint mural at Woonsocket Police station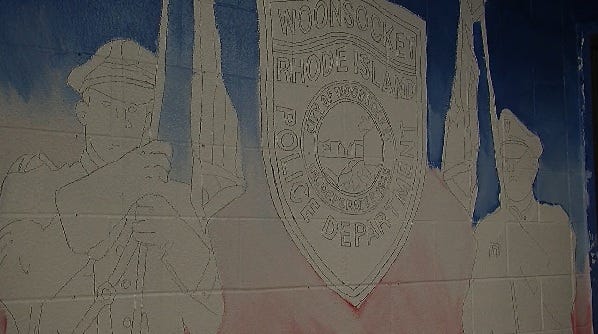 By: Melissa Randall
The Woonsocket Police Department is getting a face lift. Local artists are painting an elaborate mural in the lobby.
The work is being done by high school students from the area through the 'River's Edge Arts Project'. The young artists came up with concept which includes the police department's honor guard and uniform patch.
So far they have outlined the figures and are starting to paint.
"When they first come in they prime the walls and they outline it in pencil and its hard to really see, but now that it's really starting to take place and shape- and as you can see now they've really darkened up with what the officers are going to look like- it's going to be great," said Thomas Carey, Woonsocket's Police Chief.
The project will take about two weeks to complete.
The department says they are already getting lots of compliments from the community.
(C) WLNE-TV 2014
Follow me on Twitter @MelissaARandall