Local Boy Spreads Christmas Cheer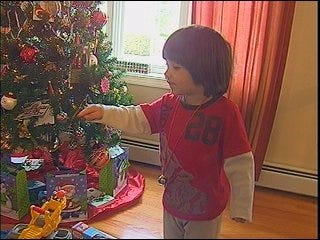 A local boy who realizes he's better-off than some others is spreading holiday cheer to less-fortunate families.
Three year-old Patrick Silva loves toys but told his mother that this year he wanted to make someone else happy. He chose to donate toys to Marisol Santiago and her kids, who were the victims of a house fire on Sassafras Street back in April.
ABC6 Reporter John Guice has the story.