Local boy's photo goes viral at Pride Parade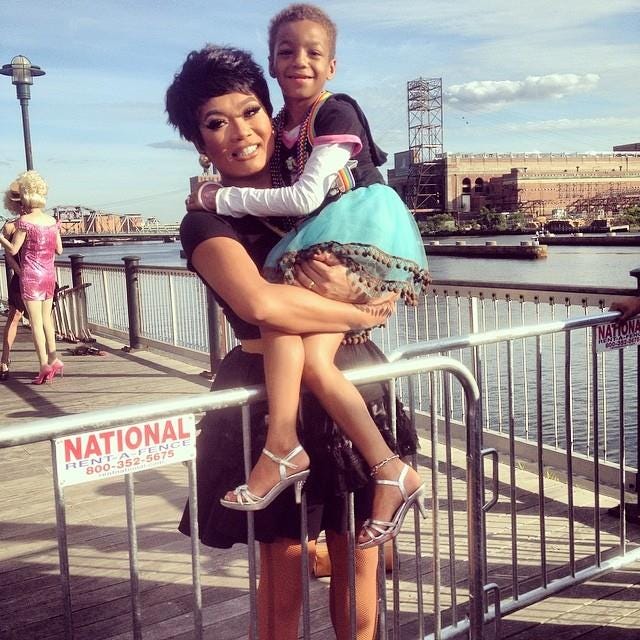 Nicole Gerber
ngerber@abc6.com
@nicolegerber
PAWTUCKET – Makeup in hand… 8 year old Jeffery Jackson is ready to take on the day.
The Pawtucket native isn't your average little boy…
"'Cause I like to dress up like a girl… Dresses and skirts and heels," he described.
Jeffery's unique wardrobe has made him a target for bullies since he was just 2 years old – the first time he told his mother, Starlie Becote, that he was a girl trapped in a boy's body.
She says she support's her son's decision to be himself.
"You don't expect that the first child that you put makeup on is going to be your son… but there's so many statistics about kids who aren't accepted and who take their own lives and I didn't want that for my son, I love him no matter who he is," she said.
To show Jeffery he's not alone Starlie brought him to last weekend's Pride Festival, where he got a chance to meet his idol, Jujubee.
The famous drag–queen gained international attention after competing in a televised reality show – Rupaul's Drag Race.
Since posting a photo on her facebook page of her and Jeffrey at Rhode Island's Pride Festival, it's gotten nearly 20,000 likes, and has spread to other social sites like Buzzfeed and World of Wonder.
"He got to meet so many other people and see that there are so many others who are like him and even people who are famous who are like him, so when people tell him he's wrong or he's not who he's supposed to be, well, there's a million other people who are just the same as him and, can't everybody be wrong you know?" Starlie said.
(c) WLNE-TV 2014