Local Bridge Weight Restriction a Problem For Ambulances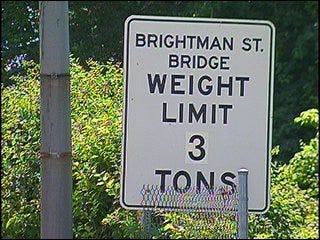 A heavily traveled bridge, in such disrepair that even ambulances are banned from going over it.
The town of Somerset's Brightman Street Bridge, has had it's limit lowered to 3 tons due to the disrepair the bridge is in. Because the town's ambulances weigh about 9 tons, they will now have to find alternate routes to area hospitals.
ABC6 Reporter Shannon O'Brien has more…