Local Business Man Finds New Location After Mall Closes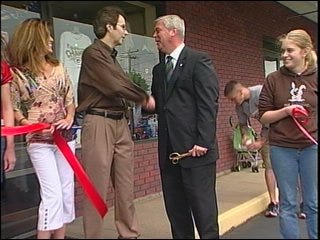 A local business owner, forced to move out of his location, has found a new place to open up shop.
Saturday, Warwick Mayor Scott Avedisian was on hand for the ribbon cutting, and to congratulate the owner of "First Place Sports," Frank Silva.
ABC6 News first brought you Silva's story, when he was forced to move out of its old location at the Rhode Island Mall, when the mall closed. Since then Silva has been able to find another location in Warwick, and his store is now located at 87 Airport Rd.