Local Capital Grille sells equipment, donates to organization for amputees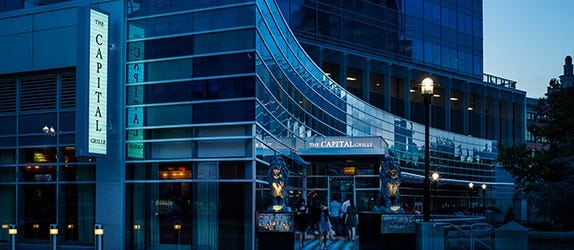 By Alana Cerrone
Proceeds from the sale of old Capital Grille equipment went to an organization that helps amputees, including a Boston Marathon bombings survivor.
When The Capital Grille in Providence moved from its Union Station location to a building across the street, the restaurant decided to sell all of its kitchen equipment and furniture.
The sale amounted to a total of $25,000, and management decided to give it all to '50 Legs', an organization near and dear to one employee's heart.
Tim Corcoran is a long-time employee of The Capital Grille in Providence, and his sister-in-law lost both of her legs in the Boston Marathon bombings. She needed prosthetics, and 50 Legs provided them.
50 Legs helps amputees with the necessary care and prosthetics that they could not otherwise afford, and advocates for amputee's needs.
© WLNE-TV 2015