Local Church Readying Float for Bristol 4th of July Parade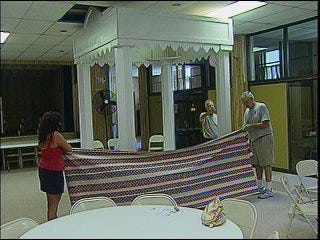 As part of the 225th Bristol 4th of July Celebration, the parade – which is being held on July 5th – is just over a week away. Leading up to the annual parade, groups from all over the area are finishing up their floats, and preparing them for the celebration.
ABC6 Reporter John Guice has a look at a float being prepared by St. Mary's Church in Bristol.
If you can't be there in person, the only place to watch the Bristol 4th of July Parade is on ABC6, Monday morning, July 5th. Coverage begins at 10:30AM.
And, we'll also be airing a special pre-parade special about the celebration, on July 4th, at 7PM.