Local company brings Good Night Lights to whole new heights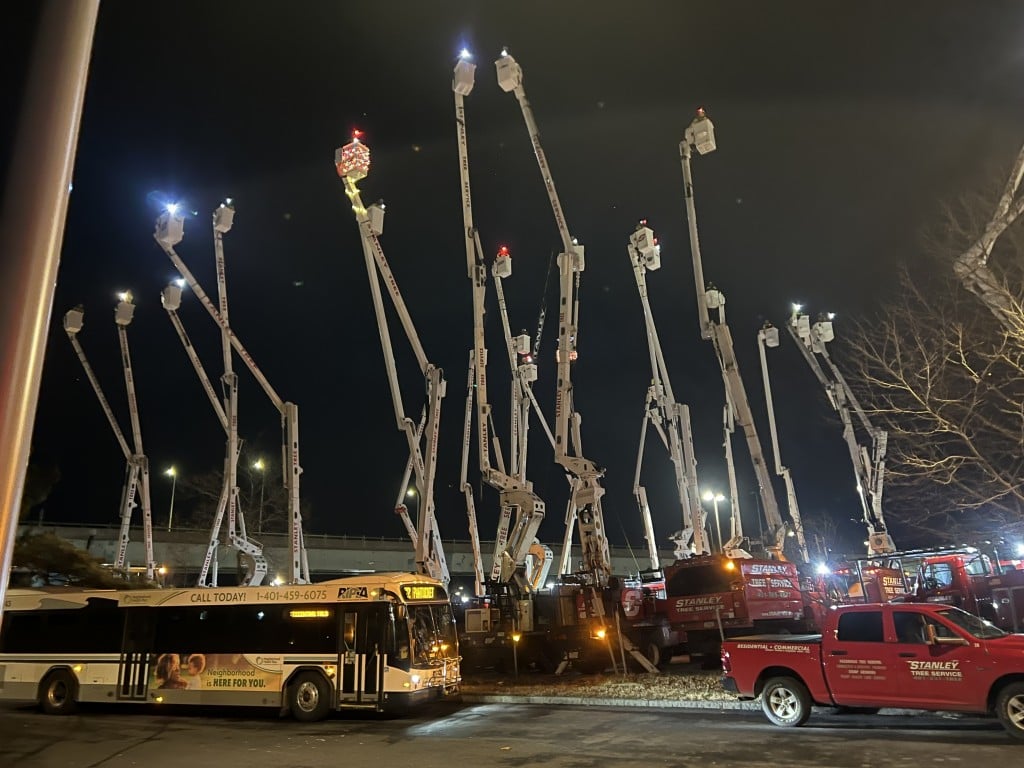 PROVIDENCE, R.I. (WLNE)- Good Night Lights, a local organization that coordinates light shows for children's hospital patients each night, received extra support Wednesday evening.
Stanley Tree Service, out of Smithfield RI, brought in about 25 bucket trucks to help light up the sky, and say good night to those inside Hasbro Children's Hospital. Each truck lifted an employee and lights into the sky, for all inside the hospital to see.
"It took a lot of effort… we have over 25 trucks here tonight, probably 50 guys, all volunteering their time," said Bruce Berard, Vice President and COO of Stanley Tree Service, Inc. He continued, "Bringing a smile to a kid's face is priceless, it's awesome, it's exciting that we can give back to the community."
Mutiple other community members showed their love and shined their lights toward the hospital Wednesday evening. As lights were flashed at patients, those patients shined lights right back.
Berard explained, "We did it once I think in September…. It was exciting. A lot of the guys talked about it for weeks after. Being around Christmas, this is awesome and definitely something we're going to carry onto the next years."
The light show lasted about five minutes, saying goodnight to children inside once again this holiday season.