Local Driver Skids Off A Slushy Road, Gets Ticketed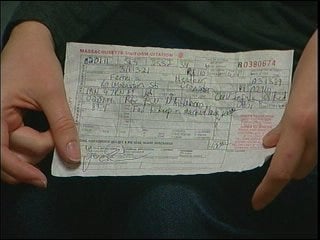 A local teacher struggled with a snowy morning commute Tuesday, making a tough trek up I-95, only to get slammed with a ticket after skidding off an exit ramp.
Heather Tullos had just taken the exit off the highway, having almost made it all the way to her job, when she lost control on the ramp and slid into the snow. She called the State Police and a towing company, and when they'd pulled her car out of the bank the Massachusetts State Trooper handed her a $100 citation for driving off the road.
To add insult to injury, one of her tires had gone flat in the accident, which coupled with the ticket and tow charge, ran the cost of her morning commute to $210.
ABC6 Reporter Erin Logan has the story from Providence.