Local entrepreneur appears on 'Shark Tank'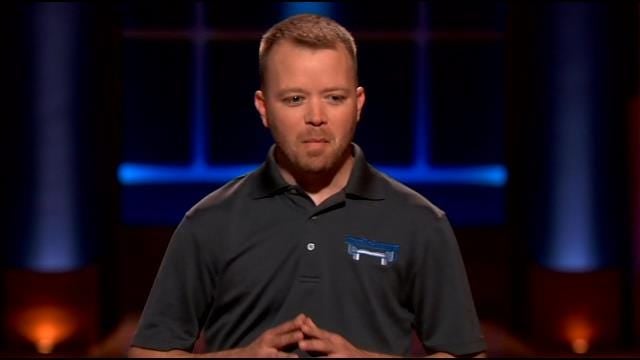 By: Tim Studebaker
Email: tstudebaker@abc6.com
Twitter: @TStudebakerABC6
PROVIDENCE, R.I. (WLNE) — The music, the lights, the nerves, the pitch, and of course the sharks.
Derrek Burr, a police officer who lives in North Attleboro, will face the sharks on this Sunday's episode of Shark Tank.
Burr will be pitching his product, Kwik-Hang, which is a system of curtain rod brackets that require no nails and no screws.
"All you need to do is line it up and tap it right into the top of your wood trim," explained Burr.
His dad invented the product in 2011, but turned the company over to Burr when he found out his cancer was terminal.
"We were actually supposed to go to the casting call together, but the cancer just took a turn for the worse. So, he basically laid the company in my lap and said 'do what you want with it,'" said Burr.
Burr's dad passed away in April 2016.
"I think my dad going when he went was almost a way of saying 'this is what you need to do, go do this, take care of your mother, and the rest will work itself out,'" said Burr.
Burr says even though he has seen every episode of every season of Shark Tank the experience was still overwhelming.
"It was very intimidating being up there with them I guess the best word to describe it is 'surreal," said Burr.
He did his homework to prepare for his pitch.
"I wrote down every question that any shark has ever asked on the show, and I made sure I had an answer for it," said Burr.
Burr has not seen the episode yet. He plans to watch right along with the rest of us.
The show airs this Sunday night at 9 p.m. on ABC6.
©WLNE-TV / ABC6 2017