Local GOP leader throws hat in ring to lead party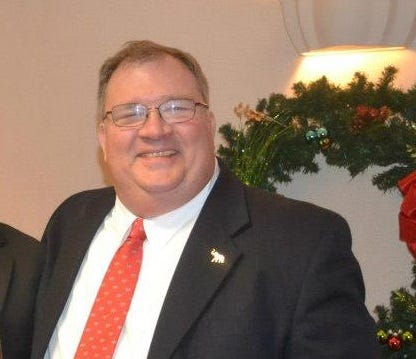 By Dee DeQuattro
A local Republican leader has thrown his hat in the ring to lead the Rhode Island GOP in 2013.
Mark Smiley, the chairman for the Warren Republican town committee, announced on Saturday at the RI Republican Chairmen's Caucus that he would like to be considered for the chairman position. Smiley has led the Warren town committee for four years and has been active in local and statewide campaigns.
Smiley said if he is chosen to lead the party he aims to have a unified messaging committee to help refine the party's messaging. He also said he will use several spokespersons to signify the party's diversity and set up a formal training for Republicans seeking office.
He said the last election cycle gave him a good idea of the direction the party needs to head. "During the last election cycle, I learned a great deal. I also instituted many standard practices that need to continue and be refined. There were many other ideas that never happened due to lack of time. I want to continue that work," said Smiley.
He said he will also work to overcome the stereotypes that's many Rhode Islanders have about Republicans. "I will try and redefine the perception many Rhode Islander's have of Republicans. Republican have a deep sense of caring for all Rhode Islanders, not just a select few."
Current chairman Mark Zaccaria announced he will leave the position at the end of his first and only term.
Despite dismal election results for the Rhode Island Republicans in November Zaccaria maintained that is not why he made his decision. Zaccaria said the decision was financial because the GOP chairman job is an unpaid position with demanding hours.
Zaccaria took over the party after Ken McKay resigned unexpectedly to accept a position with a United States Senator.
No other candidate for Republican Party Chairman has formally announced, although party insiders expect former Providence Mayoral Candidate Daniel Harrop to throw his hat in the ring as well.