Local Haitian community sending supplies after Matthew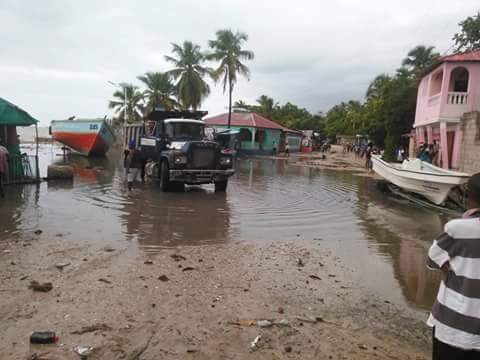 By: Melissa Randall
@MRandallABC6
The Haitian community in Rhode Island is keeping a close eye on Hurricane Matthew's impact. They are busy collecting items that will be sent to help with relief efforts.
In the coming days and weeks Haiti will be to be trying to recover. Basic necessities such as food, water and medicine will likely be hard to come by. Providence based 'New Bridges for Haitian Success" is trying to do its part. The group is spear heading a donation drive to assist those in the hard hit areas.
According to Founder and Executive Director Bernard George they've partnered with an organization in Belle-Anse to get the materials exactly where they need to go.
The cause hits particularly close to home for Georges. He's from Port-Au-Prince and still has a lot of friends and family in the area.
"In places like Cavayon almost 1,000 have lost their homes. People are dying, crying and it's totally devastated. We are asking people, just please, to donate," he said.
Georges also hopes to send a team to Haiti to help the people there pick up the pieces. He hopes the delegation can get there within the next few days. The timing will depend on funds.
If you would like to help please visit one of the following donation sites:
· 603 Elmwood Ave. Providence, RI 02907
· 608 Charles St. Providence, RI 02907
Monetary donations can also mailed to:
New Bridges for Haitian Success
P.O. Box 27552
Providence, RI 02907
You can also visit: http://www. newbridgesforhaitiansucces.org/donate
© WLNE-TV 2016