Local high school students to see Pope Francis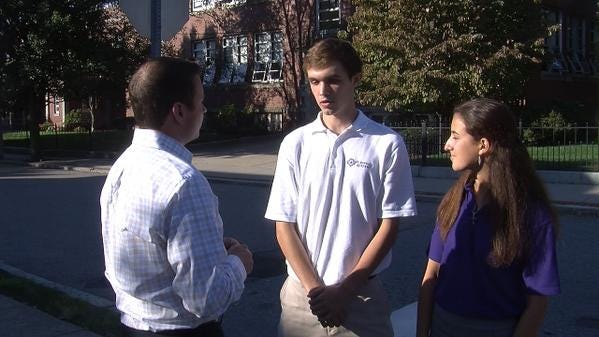 By Mike LaCrosse
MLaCrossse@abc6.com
Students from Rhode Island's Catholic high schools will be well represented during Pope Francis' visit to Washington D.C.
About 50 students from several different schools will see the Holy Father speak before a joint session of congress.
"I know this is probably a once in a life time opportunity to go see him and have the pope be here," said St. Raphael Senior Grace Senra.
"There is going to be a lot of people there, but I hope if I catch a glimpse of him I'll consider myself very blessed and lucky," said St. Raphael Senior Ethan MacDonald.
Senator Whitehouse's office provided tickets to the students to watch the address from the lawn of the Capitol Building.
(C) WLNE-TV 2015