Local lawmakers ready for Pope's address to Congress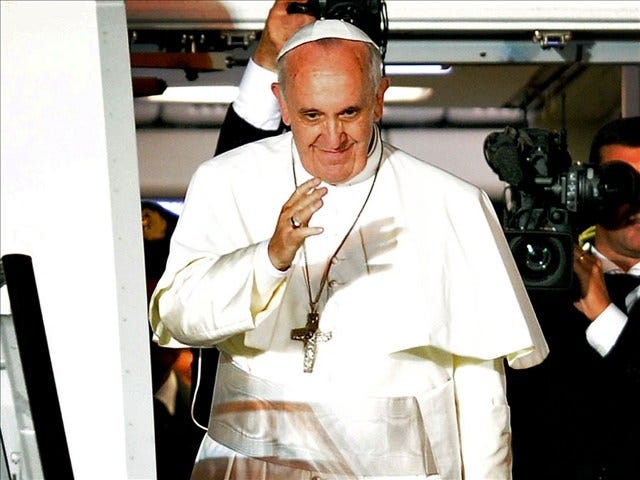 By News Staff
Reporting by Mike LaCrosse
mlacrosse@abc6.com
Thursday, the Holy Father will make history by becoming the first Pope to ever address a joint session of Congress. ABC6 News anchor, Mike LaCrosse, talks with Rhode Island's congressional delegation ahead of the speech.
"As a Catholic, this is certainly a special visit," says Rep. Jim Langevin.
"I'll be pleased just to be in the room with him. He's a remarkable individual," says Sen. Sheldon Whitehouse.
The Pontiff got the invitation from House Speaker, John Boehner, back in the winter.
Representative David Cicilline, Representative Langevin, Senator Whitehouse, and Senator Jack Reed will all be in attendance.
"I am sure we are all going to be eager to hear what he has to say Again, he's generated huge excitement, enthusiasm, and he's a world leader who touches so many people across the globe," says Sen. Reed.
All four legislators have been instrumental in getting people from the ocean state tickets to view the speech from the capital lawn.
"We've had people that burst into tears when they found out they are going to get the tickets. This is big," continued Whitehouse.
"You know it's exciting. The number of people that are going to travel to Washington from Rhode Island just to be in the same city as the Pope," says Cicilline.
The four lawmakers say they won't be surprised if Pope Francis touches on some of the very hot-button items they're wrangling with in Congress, like climate change or income equality.
"I think it has the potential to have a very big impact, not just on our country, but on the work in the Congress," continued Cicilline.
"I am excited to hear what he has to say and I really thing he's going to rally us all and challenge us all to be better people," Langevin explains.
The pope's entrance to the House Chambers won't look like the State of the Union. Congressional leaders are telling lawmakers there will be no handshakes and no chatting with Pope Francis or other dignitaries because the Holy Father is on a tight schedule.
© WLNE-TV 2015