Local leaders mourn Mayor Thomas Menino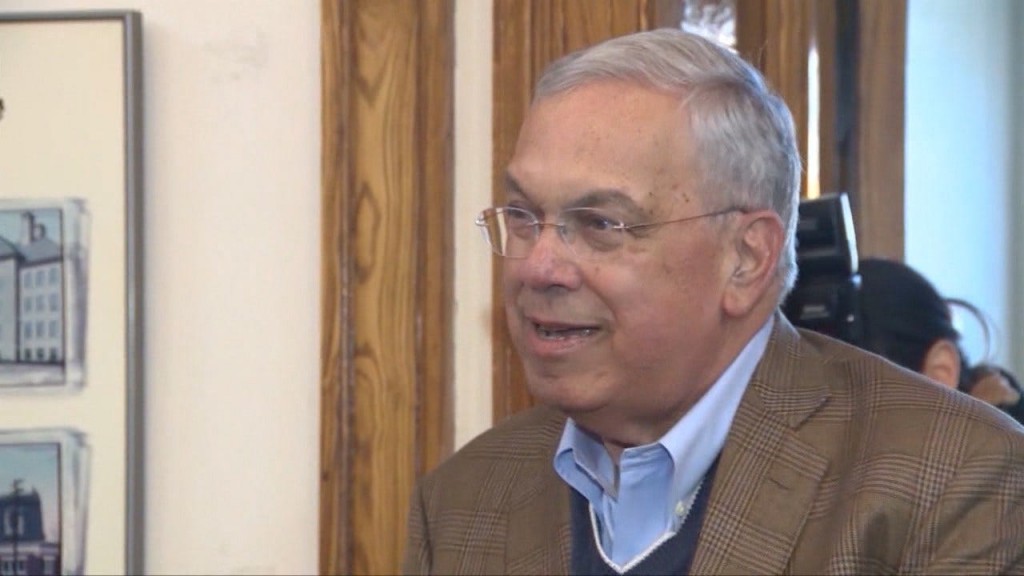 Nicole Brazier
@NicoleBrazierTV
nbrazier@abc6.com
Just before longtime Boston Mayor Tom Menino spoke the iconic words: "nothing can defeat the heart of the city… Nothing! he struggled out of his wheelchair. He was undergoing treatments for terminal cancer at the time his city suffered the tragedy of the marathon bombings.
Already in his 70s… He chose to remain in office, despite radiation.
He left his position earlier this year, and last week, elected to stop treatments.
"You know it's typical the way he did everything in public office, he did it on his own terms, his own way, and so stopping treatment wasn't surprising because it was something that would fit in with his character," said Warwick Mayor Scott Avidisian, who knew Menino well.
That character is oftentimes described as strong and determined, driving his mayoral influence far beyond his city's limits.
"We once had a restaurant challenge between Boston and Providence, and of course we had the initial press conference for it in Boston, we brought all the restaurateurs up to Boston, but of course the trick was that you had to vote in providence, and I think that was a way for him to say he wanted to help us out," said former Providence Mayor Buddy Cianci.
Boston's first Italian–American mayor, Menino headed the city of boston from 1993 until 2014, during which time he earned himself the nickname "the Urban Mechanic" for his commitment to revitalizing Boston and fixing neighborhood problems from potholes to street lights.
"I truly think that the city of Boston is so much better off for the 20 years he spent stewarding the streets and the people and the finances of a truly great city," said Massachusetts Gubernatorial Candidate Charlie Baker.
"You know he was one of the great municipal leaders in America, and transformed the city of Boston into a world class city," said Mayor Jon Mitchell of New Bedford.
Menino is survived by his wife, Angela, two children, Susan and Thomas Jr.; and six grandchildren.
(c) WLNE-TV 2014