Local leaders push continued need for change on MLK Jr. day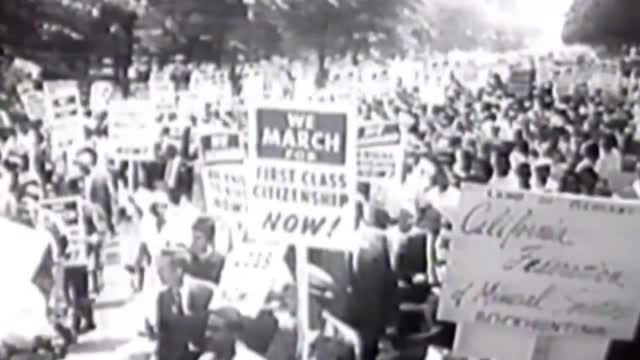 PROVIDENCE, R.I. (WLNE)- On a day when we honor the legacy and contributions of Martin Luther King Jr., local leaders of racial advocacy groups say we still have ways to go, in pursuit of Dr. King's dream.
Harrison Tuttle, Executive Director BLM RI PAC, and Jim Vincent, NAACP Providence Branch President, told me Monday that the same racial issues MLK fought against, are still very much present in 2022.
"[MLK Day] is kind of like a place holder to let me know that things have been accomplished, but we still have so much further to go," said NAACP President Jim Vincent. "You look at the state of education, you look at housing, we're really not any better off now than we were then."
More than 50 years after MLK's death, NAACP Providence and BLM RI PAC say moving forward depends of bystanders' ability to speak up, and have difficult, honest conversations about race in the US.
Vincent continued, "You're either with us or you're not. If you're neutral, you're not with us. You've got to be more intentional and proactive when it comes to calling out racism or bigotry, discrimination in terms of employment and promotions. You've got to call that out and say this is wrong."
Both told me it is not enough to sit on the sidelines of injustice.
"Systematic racism is real, and to pretend like it's not and to act like it doesn't exist is a disservice to everyone– including MLK who fought for these issues," said Harrison Tuttle, Executive Director BLM RI PAC.
Being an ally, according to the two, means supporting diversification and representation in our nation.
Tuttle continued, "For too long in our general assembly and our electoral politics in RI, we have seen a lack of diversity in our politics… These are people that are doing amazing work, and RI needs to get behind if we want to live for what MLK stood for."
Both leaders and organizations continue to fight for equality through housing, healthcare, education, and much more.