Local leaders react to South Carolina tragedy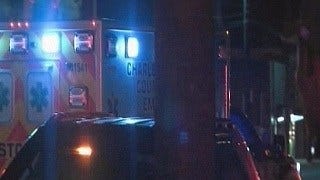 Reverend Darryl Malden a Pastor at a local AME Church in Fall River says his initial reaction to the tragedy in South Carolina was shock and sadness.
Now, he says action needs to be taken in an effort to prevent future hate crimes like this one.
"This is a call for all of us to face some of the issues around the hate, the hate crimes. In a lot of ways this is a terrorist act," said Malden.
Malden says his church is connected to all of the African Methodist Episcopal churches in the country.
He says his church has not specifically been threatened but adds that in the wake of the shooting he and his members are going to be more cautious.
"We have to be more attentive and we have to be on guard. We can't put out heads in the sand. We are safe here we are going to keep our doors open," said Malden.
The Rhode Island President of the NAACP also expressing his sorrow in the wake of the tragedy.
He agrees that more needs to be done to prevent future hate crimes.
"The Southern Poverty Law center has said that there is thousands of hate groups in this country and we need to pay closer attention to that," said RI NAACP President Jim Vincent.
(C) 2015